Attending Physicians at The Laurels of Norworth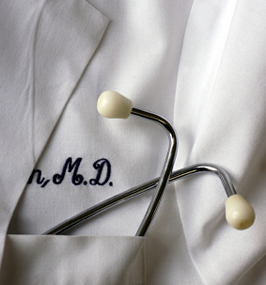 The Laurels of Norworth is very pleased that many surgeons and attending physicians follow their patients at our facility.
If your physician does not have admitting privileges, our Medical Director or other attending physician will be happy to oversee your care while you are staying with us. If you have any questions regarding your physician coverage, please don't hesitate to contact us at (614) 888-4553. We can assist you to ensure that you will have physician coverage.
The current list of attending physicians at The Laurels of Norworth includes, but is not limited to, the following:
Daniel Miller, MD, Medical Director
Dr. Miller received his medical degree from The Ohio State University and performed his residency at Riverside Methodist Hospital. He is Board Certified in Internal Medicine (2005) and Hospice and Palliative Medicine (2012). He is a member of The Society for Post-Acute and Long Term Care Medicine and has been employed at MedOne Physicians since 2005. Dr. Miller is married and has 5 children and enjoys being part of exceeding expectations at The Laurels of Norworth.
Silva, MD